W124専用ワイパーギア(ジュラルミン製)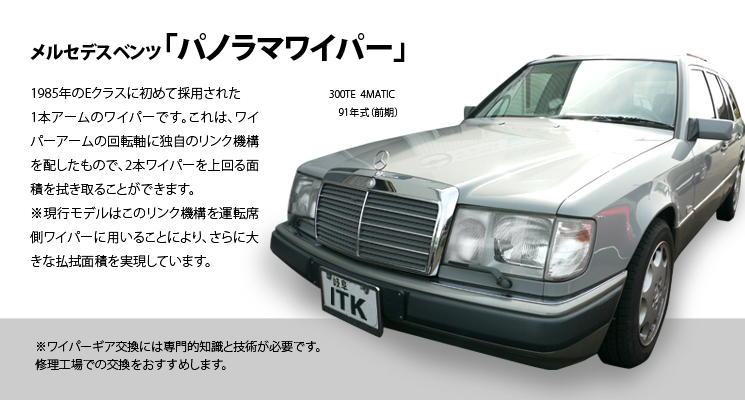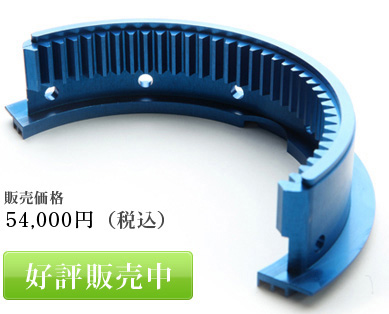 Windshield wiper gear for W124(duralumin)

It is for mechanism that the panoramic windshield wiper adopted by W124 arranges the gear to a middle arbor and expands and contracts a windshield wiper arm at the time of coming and going in Freon Degas RAS.
It depends on use frequency, but it gets up that I am short of Gere by aged deterioration because the genuine gear is made by resin, and a windshield wiper does not operate normally.
It becomes expensive to be supplied in ASSY when I trade with a genuine part. Therefore I measured a genuine gear and I began to sharpen duralumin superior in the durability and produced it.
W124 windshield wiper gear revives

It becomes build-to-order manufacturing now. Sorry for your inconvenience but, please refer for the person wanting the purchase directly.
お問い合せはこちら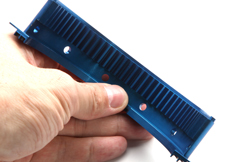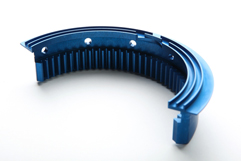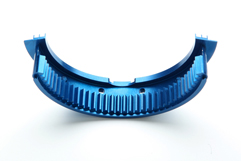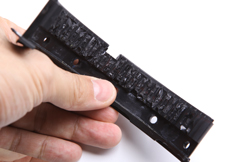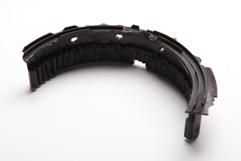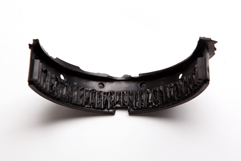 ↑故障したワイパーから取り外したギア
W124とは?
W124 is the code name of a car sold from 1985 through 1995 as a medium class of "Mercedes-Benz" which German Daimler-Benz AG produces.
I changed the name of the medium class to the E class in 1994, and the minor changes such as the changes of the design were carried out.
Up to the production end of 1995, it was appreciated all over the world.
There is the charm of W124 to high body rigidity and the safe height of Mercedes-Benz, and the thought that "it is the best, or is nothing" that was a slogan of Daimler-Benz AG continues being loved by people still as a model to breathe of the world.
The inquiry about the product → Over here
W124 windshield wiper gear – installation procedure

Installation procedure①-W124 windshield wiper gear

※I remove a gear (resin) which I dismantle the windshield wiper unit
which I removed, and was damaged

Installation procedure②-W124 windshield wiper gear

I insert a gear (duralumin) in the main body

Installation procedure③-W124 windshield wiper gear

I insert a bracket for fixation in a gear

Installation procedure④-W124 windshield wiper gear

I fix the main body and a gear

Installation procedure⑤-W124 windshield wiper gear

I attach rubber boots  
(I fix it with a fastening)
※The shapes of boots are different in the first half year, the latter period

Installation procedure⑥-W124 windshield wiper gear

I paint a gear with grease

Installation procedure⑦-W124 windshield wiper gear

I attach a windshield wiper arm to the main body

[SWF]http://itk-pro.com/wp/wp-content/uploads/2014/04/wp02.swf,372,250[/SWF]

validation-W124 windshield wiper gear

Operation check of the windshield wiper arm

Installation procedure⑧-W124 windshield wiper gear

I get windshield wiper linkage

Installation procedure⑨-W124 windshield wiper gear

I get windshield wiper linkage
(the motor side)
Because a right-hand drive, a left-hand drive is common, I coordinate standfast

Installation procedure⑩-W124 windshield wiper gear

位置が決まったら固定します

Installation procedure⑪-W124 windshield wiper gear

I tie a connector

Installation procedure⑫-W124 windshield wiper gear

I fix a windshield wiper unit to the vehicle
I operate a windshield wiper and fine-tune the balance of right and left

[SWF]http://itk-pro.com/wp/wp-content/uploads/2014/04/wp01.swf,372,250[/SWF]

validation2-W124 windshield wiper gear

The last operation check of the windshield wiper arm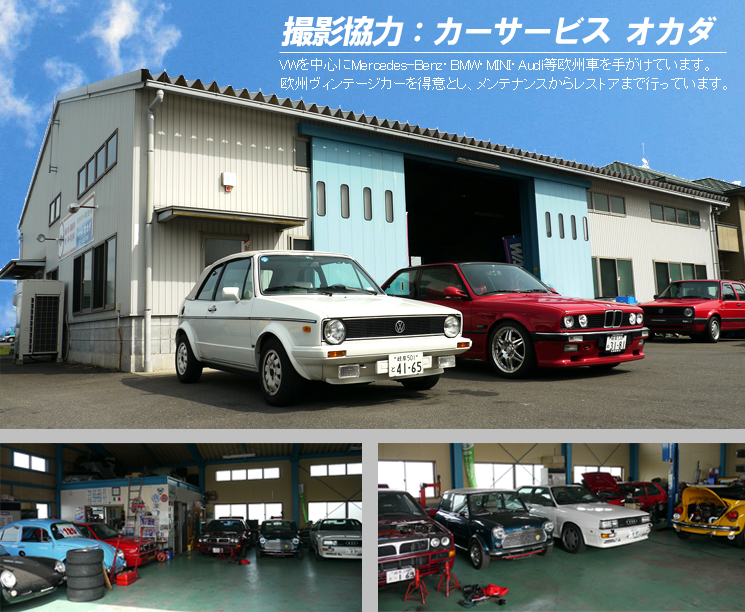 カーサービスオカダ
岐阜県大垣市墨俣町上宿623
TEL 0584-62-7565