Bionic & Medical Robot Hand
Handroid
Handroid
Handroid is a wire-driven next-generation electric artificial limbs.
The newly developed control method is very easy to use and the artificial limbs,designed based on X-rays of human limbs, are functional and well-designed.
We incorporated the opinions from medical experts and designed the limbs to be suitable for the user's life environment.
The thumb is manual with a 2-axis motion range, and the other 4 fingers move with an electric motor.
Moreover, the featured wrist joint provides a high degree of flexibility.
Therefore, it is able to firmly hold objects, adjusting to the shape of the object.
The Ashahi Shimbun, June, 21, 2017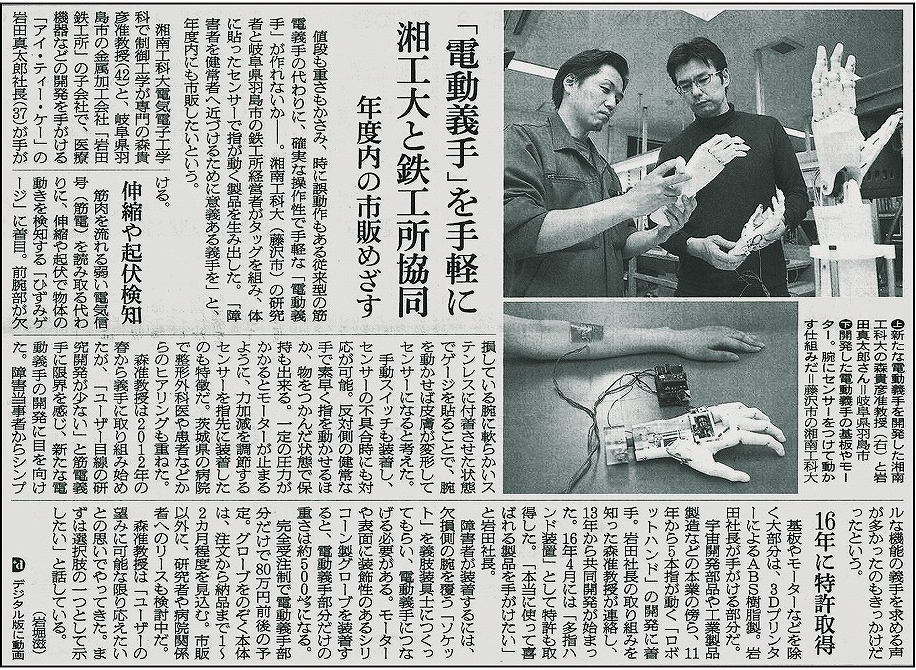 TOKAI TELEVISION BROADCASTING CO., LTD.
Broadcast on January 14, 2015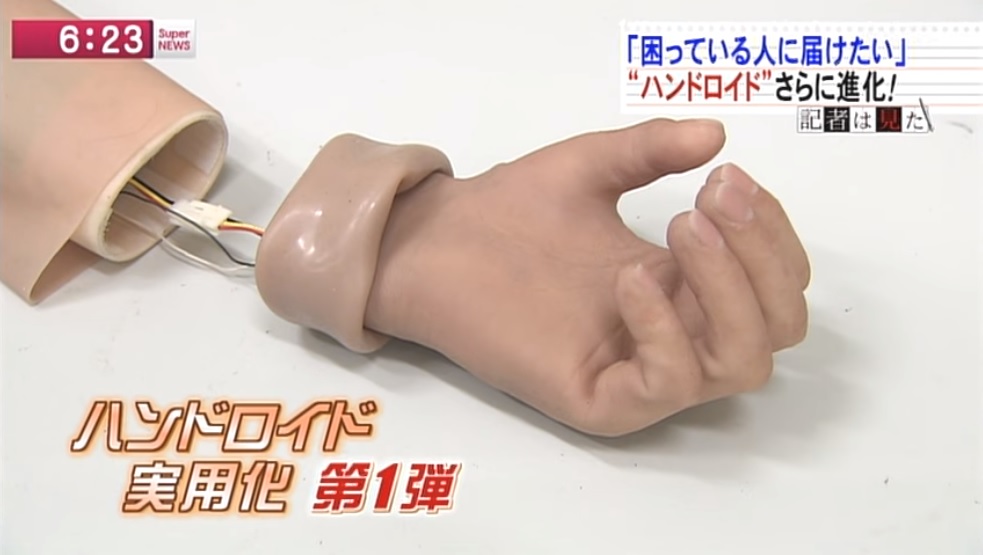 A real artificial hand Handroid is realized by real skin and real fingernails.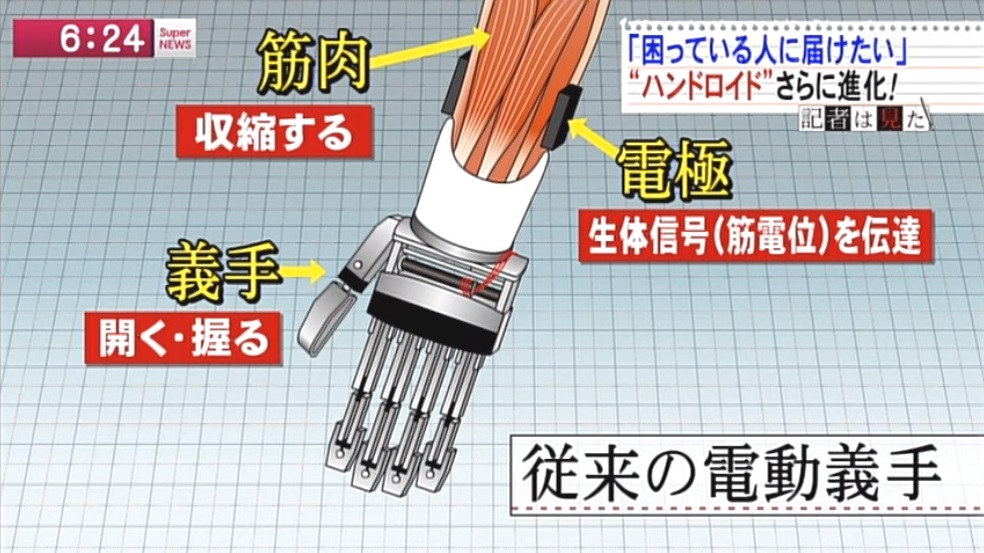 In a conventional artificial hand, fingers are spread and closed and by myogenic potential signals caused by the contraction of a muscles.
It is difficult to control the motion of fingers.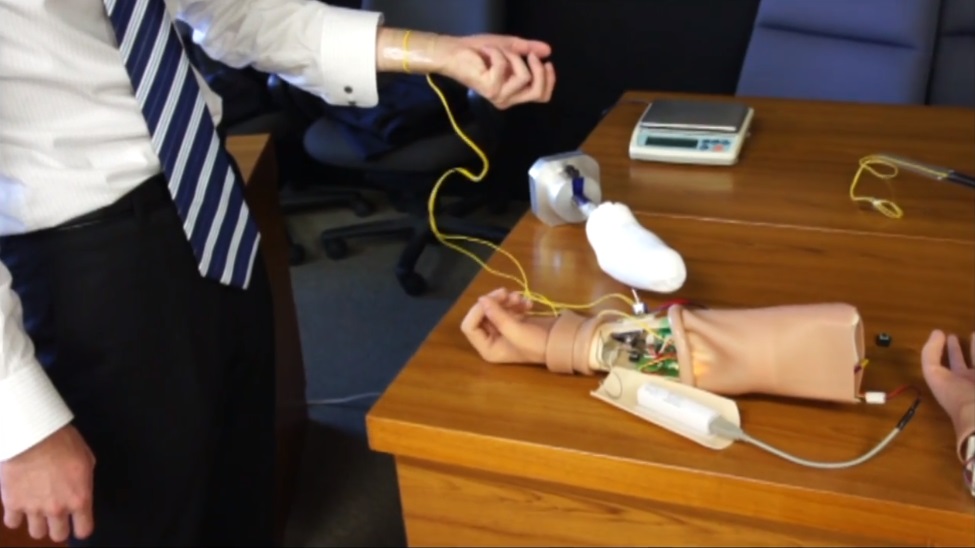 Fingers of Handroid are spread and closed by the rotation of person's wrist.
It is very easy to control the motion of fingers.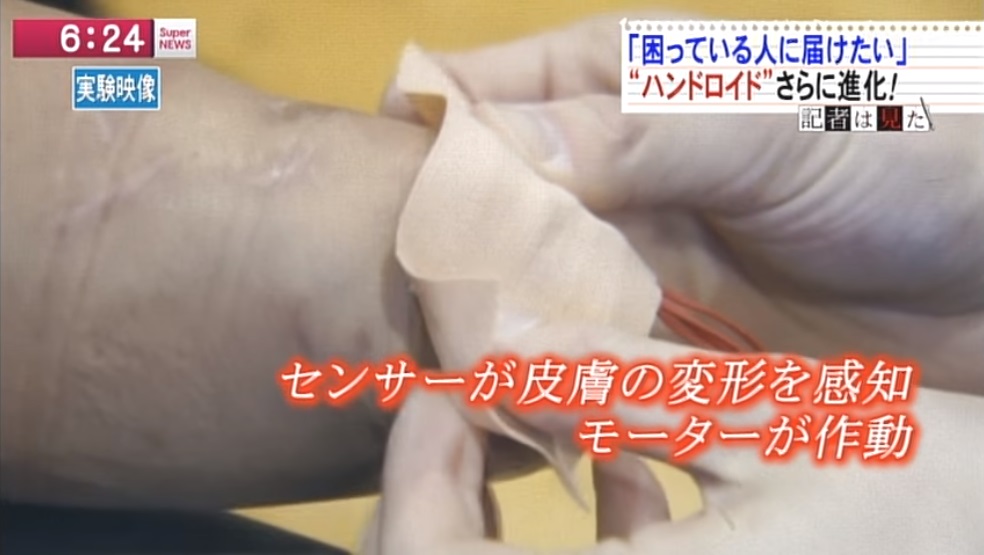 Sensors are attached to a wrist of a person who lost his hand.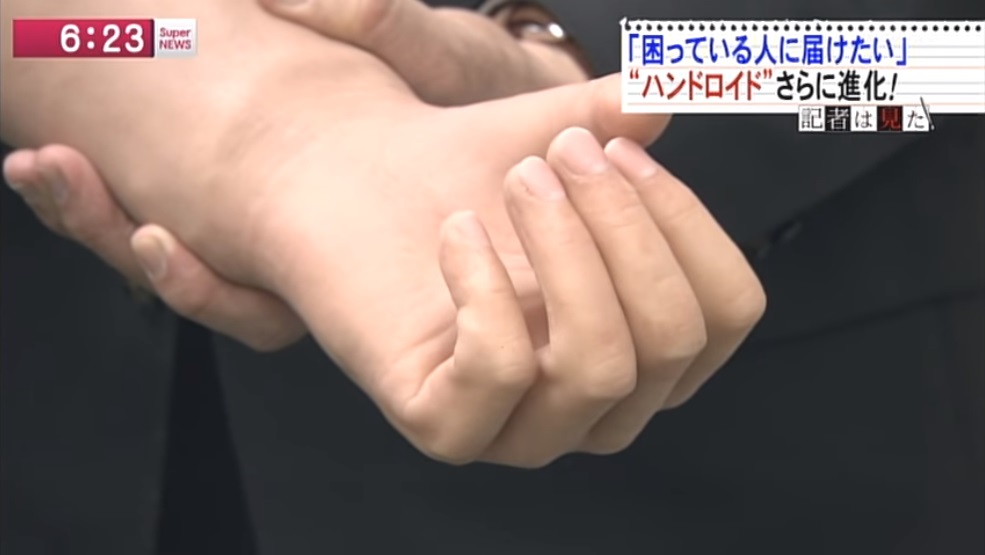 Handroid is worn on his wrist.
Handroid has been selected and bought by some universities, research organizations, and makers.
IWATA TEKKOSHO CO.,LTD
319 Arai, Masaki-cho, Hashima-shi, Gifu 501-6225 Japan
TEL:+81-58-392-4525 E-mail:info@itk-pro.com